About the Trust and the Library
The Alexander Turnbull Library is a national treasure. It preserves the memory of the nation through its collections, which belong to all New Zealanders. 
The Endowment Trust manages funds which support all aspects of the Library's work.
Announcements, events, and news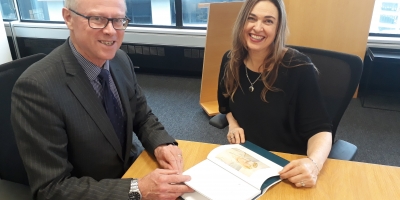 Recently in Wellington there was a meeting between John Meads, Chair of ATLET, and Jan Hellriegel, owner and director of Songbroker Music Publishing.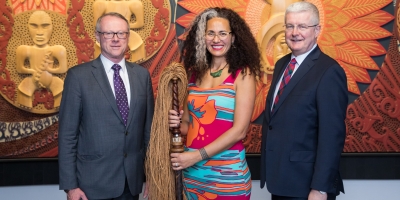 ATLET was delighted to co-host a very special event at the National Library in Wellington on 25th July to celebrate the tenure of outgoing Poet Laureate Selina Tusitala Marsh.